NASA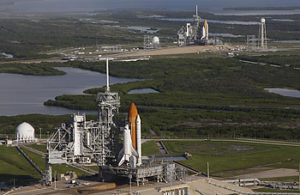 Dao Consultants has been involved in the preparation of numerous permitting application packages for NASA  at Kennedy Space Center new FIREX System for launch pad 39A and 39B. The Fire Suppression (FIREX) System as designed traversed several on-site wetland areas which required extensive dredge and fill operations. These activities fell under the jurisdiction of the FDEP with required Dredge and Fill permits. These activities required extensive and exhaustive permitting efforts with the FDEP and the City of Cocoa Beach preparation of updated construction drawings, point of connection and disconnection at each area of service, and proposed location of isolation valves required for prevention of cross connection.
VEHICLE ASSEMBLY BUILDING EXPANSION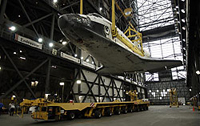 Dao Consultants assignments was to prepared engineering drawings for paving, grading and drainage of the area around the expansion of the VAB Building and preparation of permit modification application to reflect these new improvements to the facility.
PRIMARY LANDING SITE CONVOY SUPPORT FACILITY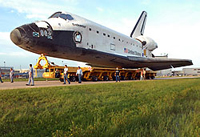 Dao Consultants was selected as the lead engineer to coordinate and work with other consultants to produce a set of construction drawings for building foundations, paving, grading, drainage, mechanical, electrical, plumbing, water and sewer systems for a site near the runway to construct the Primary Landing Site Convoy Support Facility.  This facility has all the required equipment to assist and service the orbiter under normal or emergency landing conditions.
SPACECOAST BLOOD BANK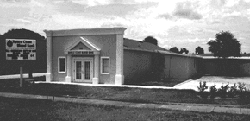 A new Spacecoast Bloodbank means revitalization for neighborhood.
For many years, the Central Florida Space Coast Blood Bank's mobile unit has been a familiar sight making its important rounds in the Melbourne area. Increasing needs of the large area the Blood Bank has served and a recent lease expiration prompted calls for a larger, more modern headquarters in the city. One that would enhance the mobile unit's capabilities and provide proper refrigeration for critical initial handling of collected blood supplies. Keying on an older building in Melbourne's downtown, McCree Architects and Contractors, Inc. and DAO Engineering of Orlando were selected to provide design, engineering and construction for this important project.
Although small in size, the building presented more than its share of complexities, requiring a total renovation that included bringing the 3900 s.f. structure up to current code standards for parking, water, sewer, fire protection and drainage. The retrofit would aslo include such standard provisions as restrooms, improved parking and ramps for the physically challenged.
DAO Engineering services included design and site engineering works for parking facilities, grading, landscaping, irrigation, drainage, water and sewer services with components connecting to the city's existent systems, as well as adequate new retention basins that were all approved by SJRWMD. Additionally, DAO assited McCree Architects and Contractors in the preparation of the construction permit application to the Cit of Melbourned and for the project's Certificate of Occupancy. The Space Coast Blood Bank project was yet another team effort from the beginning, particularly satisfying in that the final facility whas not only revitalized a neighborhood and increased the tax base for the City of Melbourne, but provided more job opportunities for area residents.
DAO Engineering is proud to have made a significant contribution to the City of Melbroune and can provide the same experience to your next project.