Azalea Park Elementary School
Civil engineering design services to replace 8 portable classrooms with a new cluster of 8 permanent classrooms.
Design of storm water management system to meet current and future construction of 8 more permanent classrooms in Phase II.
Preparation of permit applications for storm water, water and sewer systems.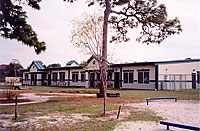 Chickasaw Elementary School
Civil engineering design services to replace 8 portable classrooms with a new cluster of 8 permanent classrooms
Modification of existing storm water management system to provide additional treatment of runoffs generated by construction of 8 permanent classrooms
Preparation of permit applications for storm water, water and sewer systems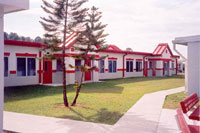 Columbia Elementary School
Civil engineering design services to replace 8 portable classrooms with a new cluster of 8 permanent classrooms
Modification existing storm water management system to provide additional runoffs generated by construction of 8 permanent classrooms
Design of new water line to provide fire protection to the entire school in conformance with current rules and regulations for fire protection.
Preparation of permit applications for storm water, water, sewer and fire protection systems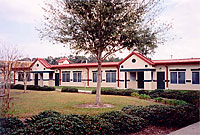 Dover Shores Elementary School
Civil engineering design services to replace 8 portable classrooms with a new cluster of 8 permanent classrooms
Design of new parking lot for parent drop-off/pick-up area and bus loop
Design of a new storm water management system to meet current and future construction of 8 more permanent classrooms
Preparation of permit applications for storm water, water and sewer systems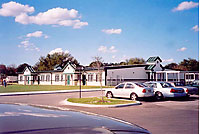 Mollie E. Ray Elementary School
Civil engineering design services to replace 8 portable classrooms with a new cluster of 8 permanent classrooms
Design of storm water management system to provide treatment of runoffs generated by construction of 8 permanent classrooms with provision for expansion to treat additional runoffs generated during construction of Phase II
Preparation of permit applications for storm water, water, sewer and fire protection systems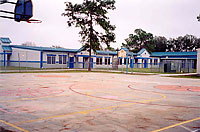 Richmond Heights Elementary School
Civil engineering design services to replace 16 portable classrooms with a new cluster of 16 permanent classrooms
Design of new water line to provide fire protection to new clusters of permanent classrooms in conformance with current rules and regulations for fire protection.
Modification existing storm water management system to provide additional runoffs generated by construction of 16 permanent classrooms
Preparation of permit applications for storm water, water, sewer and fire protection systems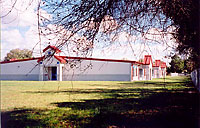 Union Park Elementary School
Civil engineering design services to replace 8 portable classrooms with a new cluster of 8 permanent classrooms
Design of new storm water management system to provide treatment of runoffs generated by construction of 8 permanent classrooms
Preparation of permit applications for storm water, water and sewer systems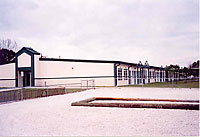 West Community Learning Center
Review of construction documents prepared by other consultants revealed that the proposed building as shown on a master plan is sandwiched between an area of wetlands and the existing parking lot
Preparation of construction documents for site 1evelopment for paving, grading, drainage, utilities connections
Preparation of permit applications for storm water, water and sewer systems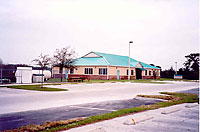 Tildenville Elementary School
Review and comment on master development plan
Planning Consultant and development concept on the new parking lot with area reserved for pick-up and drop-off and location of new retention pond
Provide support with school site analysis for setting finished floor elevations for each cluster of classrooms with respect to existing topographic features and tree preservation criteria, selecting best location for retention pond to allow future expansion of school facilities, preparation of construction project budgeting
Investigate, identify, analyze drainage with special emphasis on new construction and impacts on existing topography and trees, preparation of specifications for removal of portable classrooms, construction of permanent classrooms and new parking lot, preparation of drawings for paving, grading, drainage, utilities connections (water and sewer) and fire protection
Provide technical support by the use of other consultants when specialized areas of expertise are needed such as Soils Investigation for pavement design, location of retention pond and groundwater mounding analysis
Ridgewood Park Elementary School
Civil engineering design services to replace 8 portable classrooms with a new cluster of 8 permanent classrooms
Design of new water line to provide fire protection to new cluster of classrooms in conformance with current rules and regulations for fire protection
Modification existing storm water management system to provide additional runoffs generated by construction of 8 permanent classrooms
Preparation of permit applications for storm water, water, sewer and fire protection systems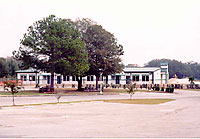 Rio Pinar Elementary School
Civil engineering design services to replace 16 portable classrooms with a new cluster of 16 permanent classrooms
Design of new water line to provide fire protection to new clusters of permanent classrooms in conformance with current rules and regulations for fire protection.
Modification existing storm water management system to provide additional runoffs generated by construction of 16 permanent classrooms
Preparation of permit applications for storm water, water, sewer and fire protection systems